I started working on a new project under the Ryan Benno's Mentorship program. This is my first full environment. Ryan's guidance has helped me realize my ideas and has helped me get further along than I could have alone. The project is still early on and thanks to the use of trim sheets I can can add detail much easier and earlier on giving me a better idea of the final project. 
The project is the bridge of a Luxury space cruiser, designed with form over function.
I'm very happy with the results so far, and I'm excited to get into the heavy detailed work. 
Made and rendered in Blender, Textured in Substance Painter.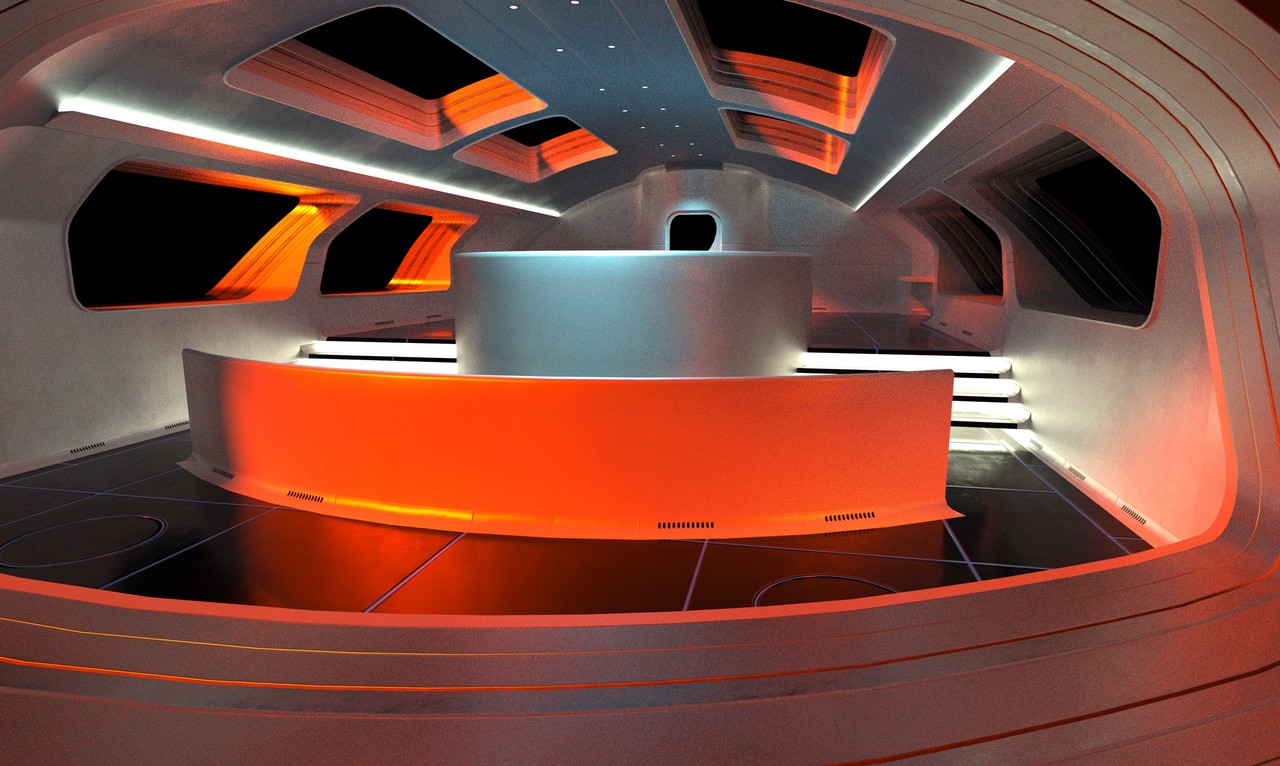 Update (11/29/18): Started working on some of the finer detail.